Frequently Asked Questions
"I have never been to an Essentrics® class before – what should I expect?"
Essentrics® is a low impact strengthening and strengthening workout. It is an equipment-free workout and we use our own body weight to strengthen our muscles. We will be working all our 650 muscles during the one hour session.
You will start to unlock your body and feel a difference with every exercise after the first session. You will feel a difference in your movement and posture after the first week, see a change after the first month.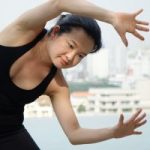 "Is Essentrics® the right workout for me?"
Essentrics® workouts are right for anyone who would like to improve their flexibility, posture and range of motion. The workout uses a eccentric stretching technique where we contract our muscles in a lengthened position, helping us achieve a long lean body.
If you are not very flexible to begin with, Essentrics® flexibility training is designed to increase flexibility safely, working with the body's natural reflexes. The exercises are designed to improve flexibility and increase range of motion. And for those people who are already very flexible, the essentric muscle strengthening creates joint stability. The goal is a balance of strength and flexibility.
If you are a beginner or have any injuries the instructor will recommend modifications, and offer variations to intensify for advanced students. Essentrics® is suitable for men and women of all fitness levels.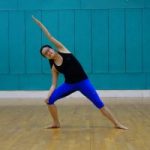 "I am recovering from an injury / disease and / or havent worked out in months / years / ever"
Classes are accessible to people of all levels of fitness. If you have any (previous) injuries, special requests, or questions whatsoever, please contact me. I'm there to help make sure you fully enjoy a safe and fun workout.
"What do I wear and bring to class?"
Always wear comfortable exercise clothing. No shoes or socks are required.
You can borrow a mat from the dance studio but if you prefer using your own mats please bring it along.
"How to sign up for class?"
You can sign up via the online booking system, through meetup.com or by sending me an email .
We love to know who's coming to class, so please sign up at least 2 hours in advance via the above method.
Please make sure to arrive at the location 10 minutes in advance, in order to sign in.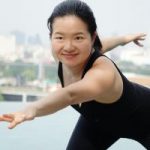 "If the class is full, is there a waiting list?"
Absolutely, just let me know you are interested for a class and I will get back to you as soon as there are any cancellations.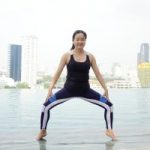 "What happens if I am late for a class?"
Out of respect for the other clients in the class and your own health and safety, I am afraid we cannot let you in the class if you are more than 10 minutes late.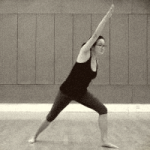 "Can I cancel a class I have signed up to?"
Can't make it to class? Please cancel at least 3 hours before the class start-time, so the available slot could be made available to the next person.
Booked, but didn't make it to class? We'll have to charge this one, since you were holding a spot that someone else could have taken.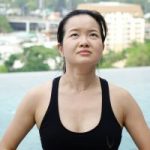 "What is the bad weather policy?"
The decision to cancel a class is made 2 hours before every class. Classes are cancelled if the following signals are on within 2 hours before each class (Typhoon 8 and above, Black Rainstorm Warning Signal). If a class is cancelled, a special announcement will be made online via the method you registered for the class. For example, the decision to cancel a class starting at 12pm class will be made at 10am.